Am I seriously the only one who one day thought really long and hard about the question, "How the fu*k did I end up here?"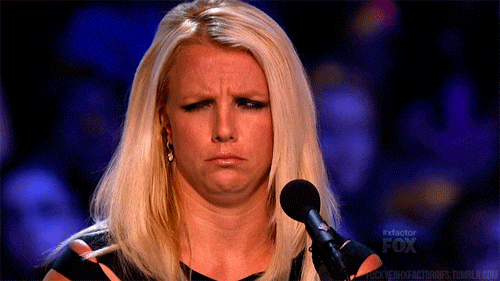 Of course not…we've all had them. Single Ladies, Coupled Ladies, Married Ladies, Divorced Ladies….everyone gets these thoughts from time to time and I seemed to be no different.
I realized I had spent my life dreaming…always dreaming but never doing.
Why? I hid behind the oh so fun excuses that I feel like we as a society consistently put on ourselves day in and day out for whatever reason that may be:
"I'm not good enough," "I don't have enough time" "No one will like what I make/have to offer/say" "It will never happen to me"
WRONG. All of those words are just that, words. Nothing in any of those statements is true…but of course add in some hormones, life responsibilities and stress and those things become real.
But after getting into a bad car wreck with my daughter, as I was sitting in the parking lot waiting for the tow truck to take our car away I remember just thinking to myself quietly, "What if that was it? What if……"
And that what if stuck with me. It continued to stick with me as I went through recovery. Every day and every night, consistent thoughts of what I didn't do, what I want to do and what I can do continued to go through my head. Soon this hunger…this drive…these what ifs turned to…
I am.
And that switch…that slight change…it enlightened my soul to a new profound sense of well being that I realized there's no WAY I can go back into believing the false sentences of doubt that had plagued my female mind since as far as I can remember.
Now I get it, life is tough. Kids, Work, Bills, Debt, Relationships, Family, Stress, Debt, Bills, Bills Bills…I get ALL of that.
But I will tell you…that when your hunger for more becomes so centered and focused in your mind, you will find a way to push through the bull anyway necessary. You'll find a way to re-invent yourself…
A NU Self…..A Nu YOU. And that brought me to this blog. I am on a mission to reach out to the world and let them know all about the lovely woman behind this blog.
I'm a mother to an adorable 4 year old, who really, from her birth, started the seed of more that grew into my quest today. I am a sister and daughter to an amazing family that I am so thankful to have. I am a best friend to my slightly small circle in life that I cherish so hard – being a good friend is almost like being a family member, and I take that roll seriously. I am also the partner to an amazing man that I was lucky to find.
So if I, a small town chocolate gal with limited resources but all the dreams in the world can overcome those negative insecurities and break out to the best version of myself…well trust me, so can you.
I'm Shannon…on my way to push my designs, sewing techniques and love for everything musical out to the world and hopefully inspire you to do what you love in return.
Welcome to the Nu Me…I can't wait to meet the Nu You.